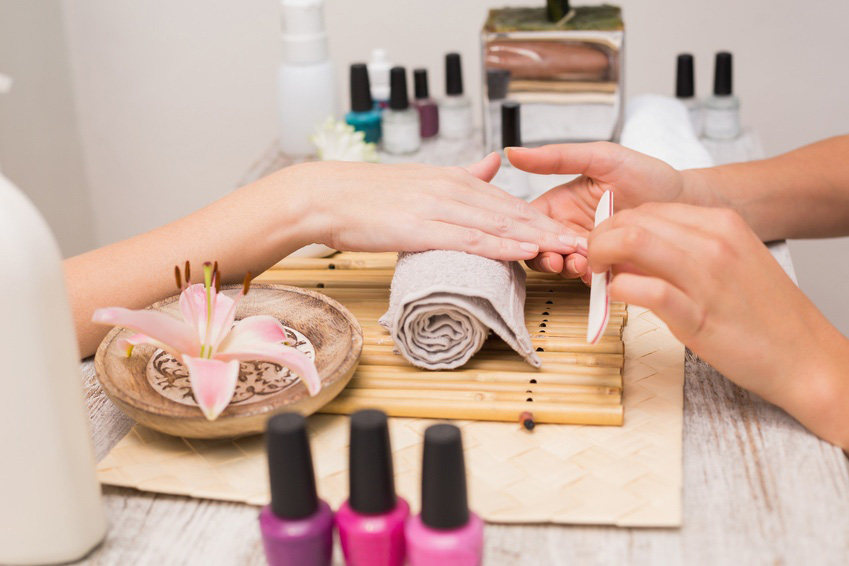 Most popular
Shellac Manicure
Revival Manicure
Other treatments
Hand conditioning
File and polish
File and Shellac
Luxury manicure
Nail extensions
Gel polish Removal
Our philosophy for all nail treatments it to treat and condition your nails and surrounding skin to leave your hands in tip top condition, whether you are looking for a long-lasting gel polish or normal lacquer. We are a little more expensive than the average nail bar because of the attention to detail, extra time and care which has resulted in our nail bar becoming exceptionally popular with customers in the West End and beyond.
Most Popular Nail Treatments
Shellac Manicure (30-45mins)
Shellac is a non-chip gel polish, which is gentle to the natural nail and should last two weeks. The cuticles are conditioned, pushed back and trimmed if necessary then the nail plate is prepared for the gel application, which is cured under an LED light. The treatment ends with a conditioning oil and luxury hand lotion by OPI. We have an full range of Shellac colours (approx 120 in total). Please remember to let us know if you already have shellac on your nails as this adds a further 15 min to the treatment - under soak and shellac manicure (60mins)
Revival Manicure (45mins)
We start off by cleansing/cutting/filing the nails to your preferred nail shape. Then we condition, trim and push back the cuticles to expose the full length of the nail. We then condition and buff your nail plate to ensure it is smooth and ridge free. The treatment ends with a hand massage and your chosen OPI colour and award-winning top coat.
Other Nail Treatments
Hand Conditioning (30mins)

The nail plate is cleansed and shapied to your preference. Cuticles are conditioned, trimmed and pushed back and the nail plate buffed to remove any ridges and create a high natural shine to your nails. Luxury lavender and lemon hand scrub sloughs off dry skin and leaves hands feeling re-hydrated and super-soft.
File and Polish (20-30mins)
All about the nails! Nails are shaped and polished with our OPI base coat and top coat .
Luxury Manicure (60mins)
A real treat for the hands and nails, leaving them exceptionally soft, nourished and rehydrated. The nail plate is cleansed and nails are re-shaped with cuticles conditioned, trimmed and pushed back. The nail plate is buffed to reduce ridges and create a healthy natural blood flow.  Luxury lavender and lemon hand scrub sloughs off dry skin before a deeply purifying and highly moisturising hand masque is applied with heated mitts to allow for deeper penetration. The treatment is finished off with a deeply relaxing hand and arm massage before we apply your choice of OPI polish and cuticle oil.
File and Shellac (30mins)
For repeat clients who don't need their cuticles attended to every visit. Nails are filed and two- week chip resistant gel polish applied.
Gel Polish Soak Off and Condition (15-30mins)
We professionally remove gel polish, file nails and ensure you leave with a protective layer of Nail Envy.
Nail Extensions (120mins)
Acrylic tipped, professionally applied nail extensions.