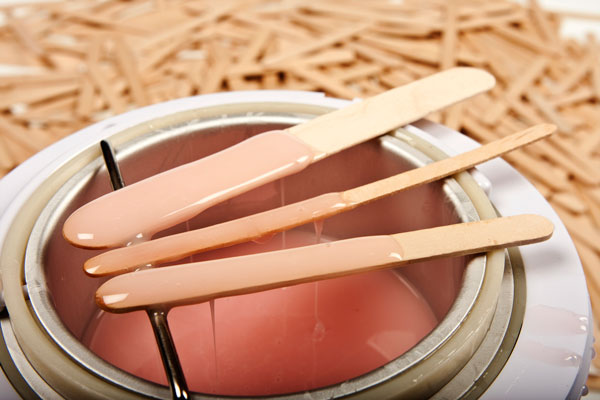 Female Waxing
We specialise in female intimate waxing.
Leg - 1/2 leg lower and upper / full leg
Basic bikini to designer bikinis
Mini waxing package ( 3 areas )
Maxi waxing package ( 4 areas )
Full waxing package ( 5 areas )
We offer a full range of packages designed to give you great value for money waxing a few different areas that suit you best
Male Waxing
Back wax - upper/lower or full
Chest wax - upper or full
Eyebrows 
**Please see our App for further information and the price list** - APP available on App store or google play
Revival Retreat has 20 years experience in waxing, ensuring clients have access to the newest and most effective techniques.  All therapists have advanced training in intimate waxing and we constantly update their skills and knowledge with the latest products. This year we have changed our waxing system to Ashmira waxing which is a luxury range designed to give the perfect wax and be kind to skin, leaving it silky soft with no sticky residue.
Leg Wax
We offer 4 types of leg wax - 1/2 leg lower (from top of knee to ankle) (approx. 15 mins)
1/2 leg upper ( from top of thigh to knee) (approx. 30 mins)
full leg  (from thigh to ankle) (approx. 30 mins)
3/4 leg (from middle of thigh to ankle) (approx. 30 mins)
Bikini Waxing
We offer a wide range of bikini waxing from a basic tidy up to full removal of hair.  If you are unsure, please feel free to book an appointment to chat through our options.
Basic (approx. 15 mins)
Just outside the pant line
Hollywood (approx. 45 mins)
All hair removed including hair around the anus and inside the buttocks
Brazillian (approx. 45 mins)
Leaves a thin landing strip and all hair around the anus and inside the buttocks
Martini (approx. 45 mins)
Leaves a small triangle on the pubic bone and all hair around the anus and inside the buttocks
RR Classic (approx. 30 mins)
Leaves a thicker landing strip from pubic bone and inside the buttock area
Bikini G-String (approx. 30 mins) 
Hair is removed from outside the pant line and taken in until a neat landing strip is left on the lip area
Waxing Packages
Facial Waxing Package (20mins)
Eyebrow, upper lip and chin
Mini Waxing Package  (45mins)
1/2 lower leg, eyebrow and underarms
Maxi Package (45mins)
3/4 leg , eyebrow, lip and underarm
Full Waxing Package - (60mins)
Full leg waxm bikini, eyebrow, underarm, upper lip
Mini Waxing Package with Designer Wax (75mins)
Full Waxing Package with Designer Wax (90mins)